Low-cost alternatives to traditional elevators
Written by Stannah
There is a growing demand for traditional elevators' installation in single-family homes to overcome architectural barriers such as stairs.
We often face mobility issues as we grow old that can make it difficult to navigate our own homes. Stairs, in particular, can become an issue. For many, the solution seems simple: install an elevator. However, these options can be costly, with installation fees, maintenance costs, and construction work often required. 
Fortunately, there are alternative solutions to traditional elevators that are more affordable and can still provide a solution for those who need it. In this article, we will explore some low-cost alternatives to elevators that can help improve accessibility in the home.
We will look at different options, such as stairlifts and platform lifts that can provide a cost-effective solution for those who want to remain independent at home. By the end of this article, you will have a better understanding of the various alternatives available to you and make an informed decision that best suits your needs and budget. Let's get started.
How much does a traditional elevator cost?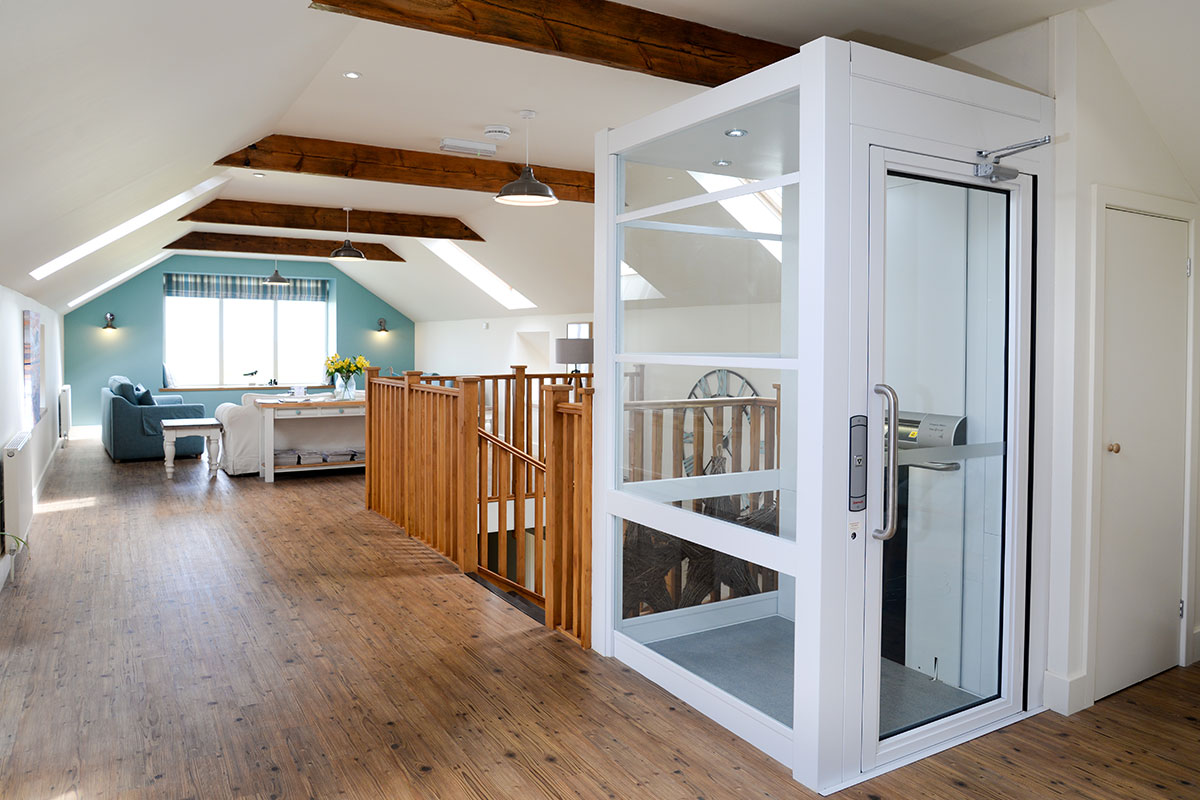 Stairlifts, platform lifts and homelifts are both viable options for those needing mobility assistance within their homes. 
The price of a lift varies depending on the model chosen, the number of floors it needs to travel, the installation work and the overall complexity of the project, among other factors.
That said, a lift can certainly increase your home's property market value. But when buying a lift, you should also consider the following:
Space is required for the elevator shaft. Unlike hydraulic lifts, traditional lifts need sufficient space for a shaft

Installation of a traditional lift may require construction work and sometimes relocation of stairs

The installation process can take a few days, although the installation time for a hydraulic lift is considerably less than for a traditional lift

Depending on the location of the motor box, the traditional lift may produce noise during use. That said, a hydraulic lift is significantly quieter than a traditional lift.

Once installed, a lift is not easily removed.

Usually, lifts are more expensive than stairlifts or platform lifts.
Stairlifts: a low-cost alternative to elevators
There are several advantages to purchasing a stairlift over a lift, making them a better low-cost alternative. Some of the advantages include the following:
Lower cost: Stairlifts are generally much cheaper than lifts, making them a more affordable option for those on a tight budget
Easy installation: Stairlifts are relatively easy to install and can be fitted onto almost any staircase without requiring major structural modifications
Stairlift dimensions: Stairlifts are designed to take up minimal space on the staircase, making them an excellent option for those with limited home space. It can also go up several floors regardless of the stair's shape
Flexibility: Stairlifts are available in various designs and configurations, so customers can customise them to fit their unique needs, including installing it in apartment buildings or old buildings without lifts
Maintenance: Stairlifts require minimal maintenance, making them a low-maintenance option for those who want to avoid the hassle and expense of regular maintenance
Safety: Stairlifts are designed with safety in mind, and they come equipped with various safety features, such as seat belts and sensors, to ensure that users are safe while using them
Stairlift renting: If you are looking for a solution to a temporary mobility issue, you can choose to rent a stairlift. If you don't want to invest in a new stairlift, you can also choose to buy a second-hand stairlift, provided you do so from a trustworthy company that will ensure that the stairlift is in perfect working order.
People in wheelchairs may find it a bit more challenging to use a stairlift, but if they have enough upper body strength, a stairlift is definitely an option to consider. So if this is your case, then a stairlift is the perfect solution for you.
All our stairlifts offer a safe and affordable way for people with reduced mobility to overcome architectural barriers such as stairs. Compared to an elevator, a stairlift is a more cost-effective option. The price of a stairlift will depend on the design of your staircase, whether it is straight or curved. 
However, regardless of your staircase's shape, a stairlift offers the opportunity to regain independence and age comfortably in your own home without having to spend a lot of money. By purchasing a Stannah stairlift, you are making a worthwhile investment that will immediately improve your quality of life.
Platform lifts: another alternative to elevators
Platform lifts are another low-cost alternative to elevators that can provide mobility assistance for those who have difficulty navigating stairs. Here are some advantages of platform lifts compared to elevators:
Versatility: Platform lifts can be used for a variety of purposes, such as transporting wheelchairs, mobility scooters, and heavy items, making them a versatile option
No structural changes required: Platform lifts do not require any structural modifications to the home, unlike lifts, which may need changes to the walls or floors
Platform dimensions

: mostly Platform lifts have a compact design, taking up minimal space and making them an ideal option for homes with limited space

Cost-effective: Platform lifts are generally less expensive than lifts, making them a more affordable option for those on a tight budget.
Easy installation: Platform lifts are relatively easy to install, requiring less installation time and minimal disruption to the home
Safety: Platform lifts come with various safety features, such as sensors and handrails, to ensure user safety while in use
Platform lifts are an excellent low-cost alternative and offer several advantages over lifts, including being the perfect solution for people in wheelchairs to access any space indoors and outdoors.
More accessibility at home
For those who need a more accessible home, there are several low-cost alternatives to elevators available. Stairlifts and platform lifts are two popular options that can offer a more affordable way to enhance mobility in the home. 
These alternatives not only provide a practical solution for those with reduced mobility but can also increase the value of your home. Whether you need to navigate straight or curved stairs or require vertical transportation between levels, a stairlift or platform lift may be a great option. 
By considering the cost, installation requirements, and maintenance, you can make an informed decision and choose the best option for your needs. With these alternatives, you can regain your independence and age comfortably in your own home, all while staying within your budget. 
We, at Stannah, offer a wide selection of stairlifts specially designed to help people regain their independence at home. If you are interested in learning more about how a Stannah stairlift can assist you, just get in touch with us or request a callback, and one of our mobility experts will be happy to assist you and tell you how a Stannah stairlift can help you maintain a more active and autonomous life at home.